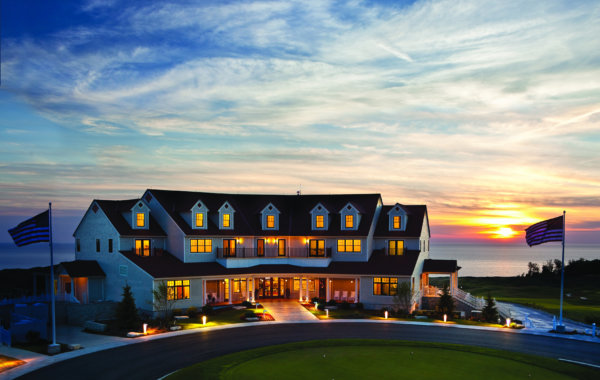 The Lodge
The Lodge at Arcadia Bluffs is located on the second level of the beautiful Nantucket coastal estate-style clubhouse, and accommodates 15 comfortably appointed guest rooms with 1 King bed each and 1 Suite. Most rooms face west with breathtaking views of our Bluffs Course and Lake Michigan, while some offer sunrise views.
More Information about The Lodge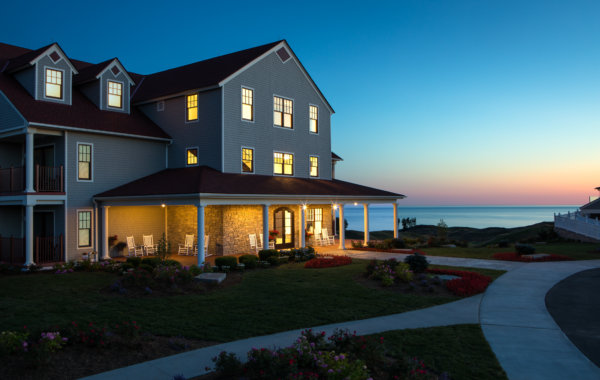 The Bluffs Lodge
The Bluffs Lodge is located just steps away from the Main Lodge and offers 21 comfortable guest rooms with 2 queen beds, as well as a state of the art workout facility for our guests to enjoy.
More Information about Bluffs Lodge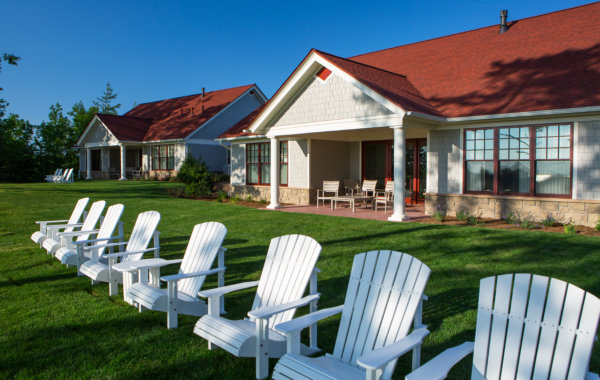 The Cottages
The Cottages at Arcadia Bluffs are ready for your stay. These 1900 square foot, four bedroom, four bath, gated cottages located along hole #2 provide the same world-class comforts as The Lodge, with the privacy and spaciousness sure to please your group or family.
More Information about The Cottages
Transportation Arrangements
Arcadia Bluffs offers complimentary transportation to and from local airports to our guests. Please call our business office ahead to plan travel arrangements.
Local Attractions
Arcadia Bluffs, located on the northwestern coast of the lower peninsula of Michigan, is within 70 miles of many of Michigan's most popular hotspots.