The Dining Room
The Dining Room at Arcadia Bluffs offers full service dining to the public, and our guests. The spectacular views of Lake Michigan and sunsets from The Dining Room and deck make it the most dramatic dining experience on the shore.
The Dining Room includes a beautiful cherry wood bar with seating for ten. The Dining Room offers a variety of seating choices, including cozy tables for two, round tables for small groups, and a VIP table for eight. Across from the bar area, guests can peruse the award winning wine inventory. Hundreds of bottles, cradled in striking cherry wood, temperature controlled cases with glass doors will delight the wine aficionado and novice alike.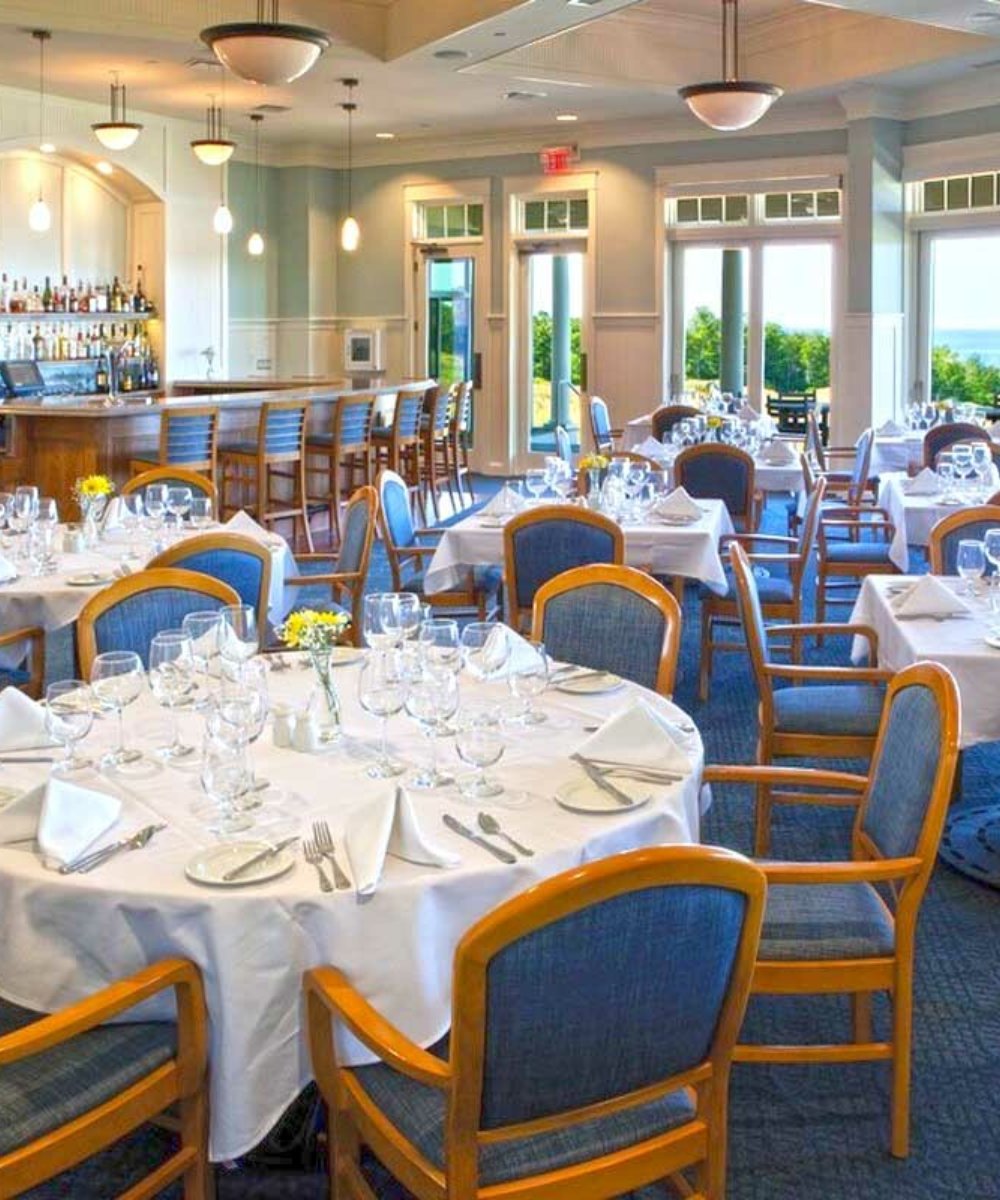 The Lakeview Room
The Lakeview Bar and Room offers a more casual atmosphere than the fine dining experience in The Main Dining Room. The Lakeview includes a bar with seating for 12, bar area with seating for 30, and multiple flat screens to catch up on the latest leaderboard updates. Seating for an additional 25 is available in the Lakeview private space for that special occasion—all of course with panoramic views of spectacular Lake Michigan and Arcadia Bluffs. And when the weather has that perfect Northern Michigan summer feel, enjoy a cocktail just a few steps away on the Lakeview Deck.
Next to the Lakeview Room is The Library, a comfortable lounge area with seating for 16 to sit, relax, and settle your golf course scores—all in front of the warm natural fireplace.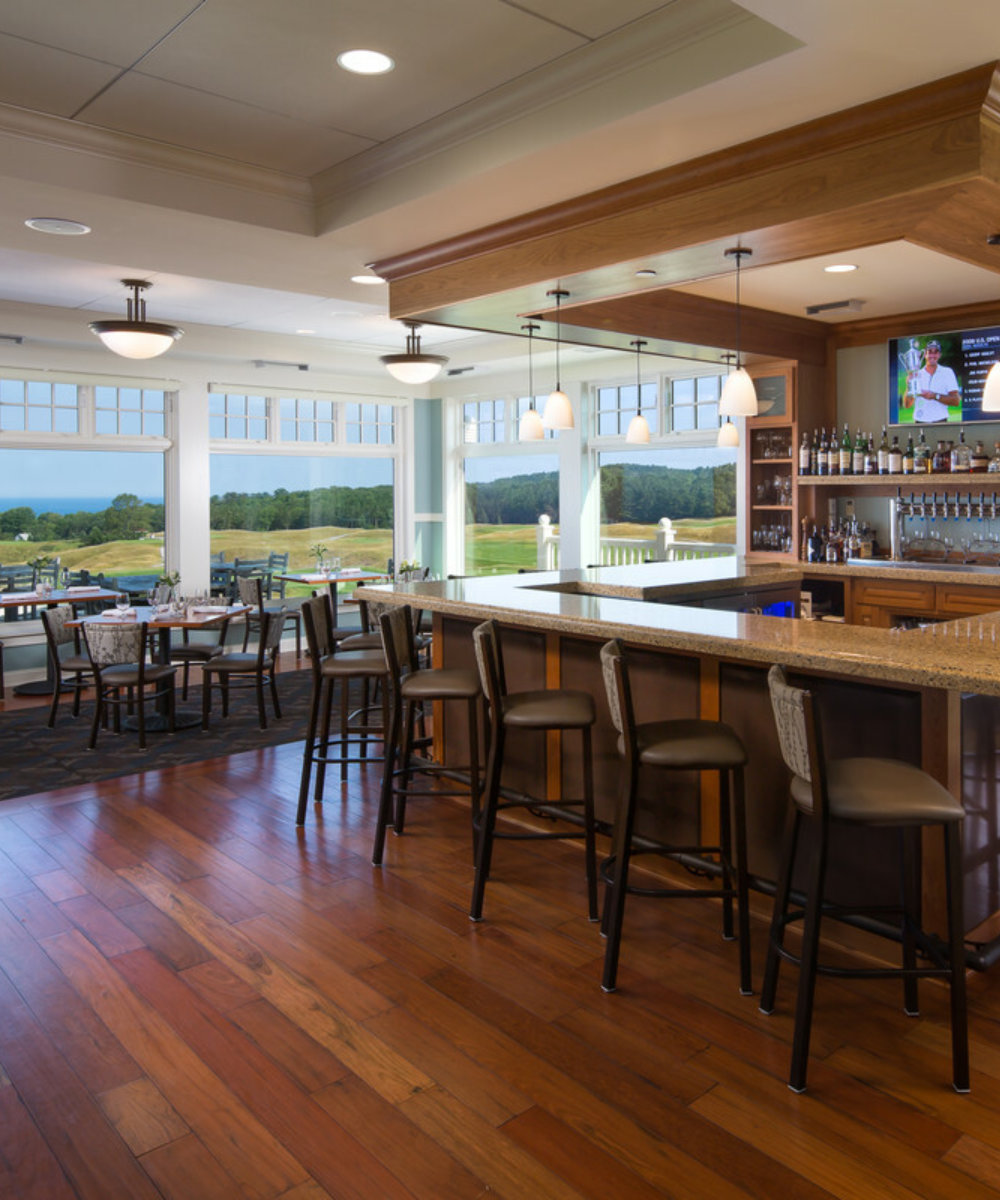 The Sunroom
The Sunroom offers additional stunning views of Lake Michigan along with providing a private dining option seating for up to 80 guests. This private space is ideal for your personal event, and can be sectioned off into two spaces that accommodate up to 40 on each side or opened up to host 80 guests. The Sunroom provides the same panoramic views of Arcadia Bluffs and Lake Michigan as The Main Dining Room, and is equipped with full presentation and entities. The Sunroom also has an outdoor glass walled terrace with seating available for use with private events.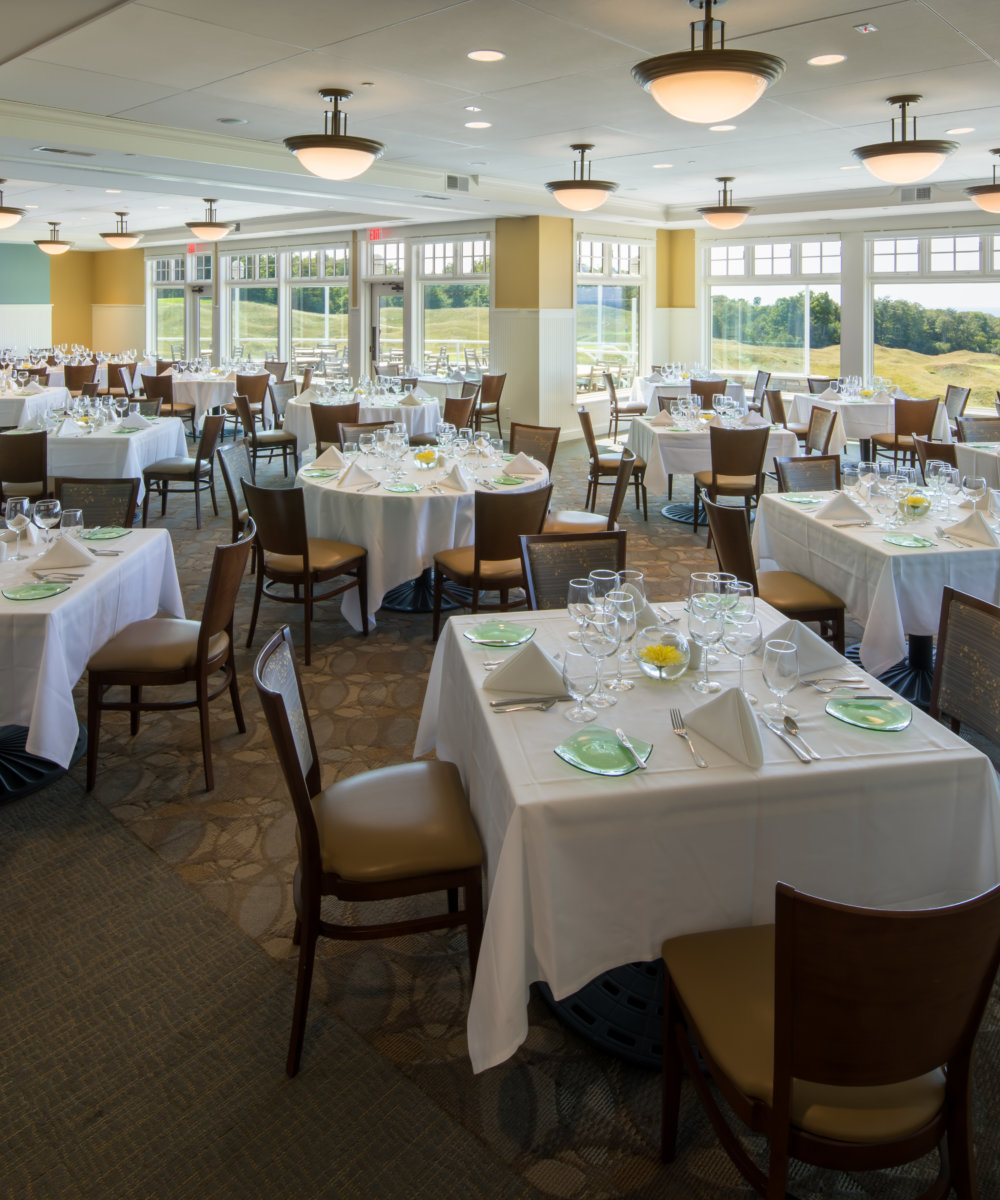 The Adirondack Chairs
Sit back and enjoy the views of Lake Michigan and cheer on golfers as they walk up the 18th green.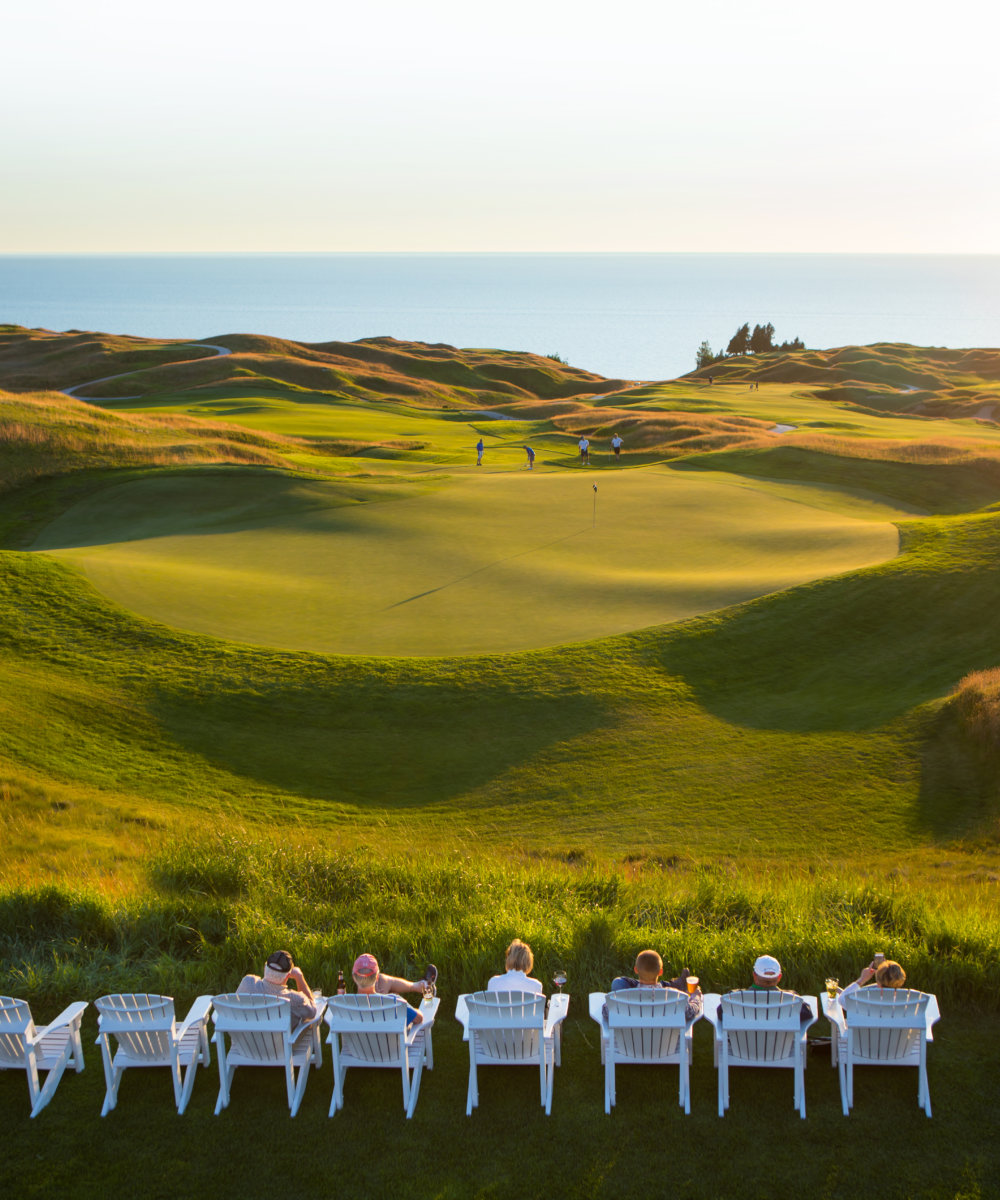 Gallery